Custom software development company
Your Information Technology Partner

Building better software
Product Development
Lava Lamp Lab is your one-stop shop for outsourcing software development. We have the expertise and advisors to help you with: requirements analysis, custom software solution, architecture, UI/UX design, QA and testing, DevOps, system administration & maintenance with our 1st world support.
Own Dedicated Team
We ensure we understand exactly what it is you need to be able to provide you with the very best dedicated outsourced development center or a team of developers best suited to meet your business and IT goals. We have multi-skilled specialists to consult. Our team includes: architects, software developers, quality assurance engineers or UI/UX designers and System Administrators.
Project Based
We know and understand at Lava Lamp Lab that no one wants to start an information technology outsourcing project facing a lot of unknowns or unspecified cost projections. We do our best to be upfront and help assist our clients determine the budget required for any type of software development project.
Subject matter experts
Business Automation
Business-specific workflows assist our clients with Disaster recovery, time tracking and invoice generation, to mention a few. If you choose to outsource your enterprise app development, we work with you to understand your business and assist to deliver automation for great business efficiency.
eCommerce
We are industry experts in Fintech and eCommerce, Lava Lamp Lab will help you with custom software development to provide you with the quality software services for creating online shops, Fintech mobile apps and web presence for your business of any size, allowing you to engage, sell, support and collect payments.
Startups & Innovation
Lava Lamp Lab believes in helping you grow your idea into a business. Our team has provided outsourced services to multiple tech start-ups & investors over the last decade, delivering innovative solutions. We have been trusted over other software development companies to build their entire technology stack.
Data Mining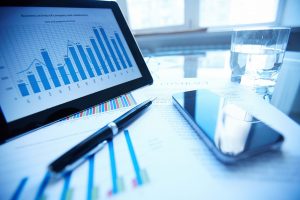 Key to any business is processing of websites and social network APIs, aligning the information gathered to information collected from internal enterprise systems. This big data can be rendered on reporting dashboards to create Business Intelligence. You can entrust Lava Lamp Lab to reliably deliver on this.
Technology
Building Web, Data, and Mobile applications to help your organization succeed with technology you can count on.
Just a few of our clients we have helped